Poetry Publisher is exclusively for subscribers.
Select a poet's image below to read their work. Give feedback using the form found below each poem.
This site contains mature material. You must be 18 or older to use this site.
Poets:
Poetry Publisher
Join, add your work, and get featured.
Get started Today!
Free setup and $5 montly if you decide to stay.
russett
A POEM FOR KELLI
As you rest in the arms of our Lord, rest a sured that you will not be forgotten. And know how much ...
therelentlessday
The attic
I see him now in the old attic room looking down over the long garden. It is high summer and the ros ...
---
romaniangypsy
In Ruins
[ 1st v: ] Where time hides Hides memories That can not be erased That just never se ...
brokenhalo2

Art with Heart
Art does not hate. Art does not discriminate. Art does not care of the color of your face. Art does ...
---
dreamweaver

BURNING IN RAIN
BURNING IN RAIN When the clouds are dark and the rain drops are falling on the dry heated soil t ...
tripti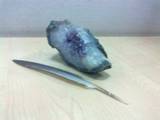 chanting chits of annonymous civility
Amidst the chaos of vacillating waves that rivetting wisp of nigh nigh the contours of smoky vapour ...
---
robspoetry1
"FOR DAD"
Pipe smoke bass strings wail during night time. rock me to sleep. his practice session was my lullab ...
poetrybypappajohnfarthing
IT'S ME
What do you see girl, what do you see, What are you thinking, when you look at me. A crabby old man ...
---
sajaz
The Advocate
Lord, you have given us an advocate, an intercessor in our weakened state, that opens us to mercy an ...
mckinleycooper
Second Hand Rapture (November)
the Earth is turning Silver from Gold every Summer seed I've sown was just a flower meant for you ...
---
jackspoems
The Future
What was, is yesterday's dream and can never be again. What today's reality is, depends on the go ...
heath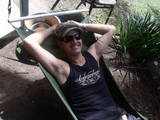 Our Little Miracle Baby
You are not yet here, But the signs are obvious. You will be with us soon, We can't wait. We've bee ...
---
johnoe
Visit Poet's Site
mystictrippy
Visit Poet's Site
---
sandralypps
Saving Grace
What do you really feel for me, is it really true, or am I just another cause that you have clung ...
josa

Beatiful Rebel
Said the Maverick to the angel, 'sometimes i see your face like gold in red. The deph of which sti ...
---